Below are digital labels we have done before. Please note that the final printed product will look the same whether you choose digital labels, litho labels or direct printing. The difference will be in the quality and durability of each type.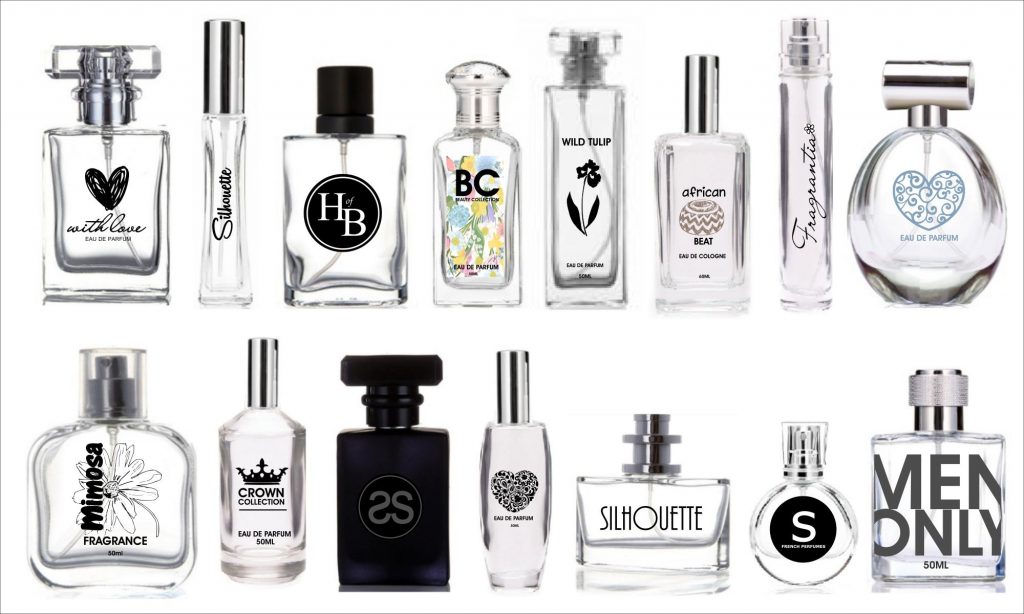 Please also note the size and orientation of each label on the different perfume bottles. For maximum impact for your brand a square label will look attractive on a square bottle and a rectangular label will look attractive on a rectangular or cylindrical bottle.
Please see ou blog post Labels Sizing Guide for the dimensions that best fit each bottle type.
If you do not have a logo yet please see Perfume Labels and Logos to choose from. where you can select one of our predesigned labels and have it edited to your specifications.
Please follow and like us:
Hits: 4420